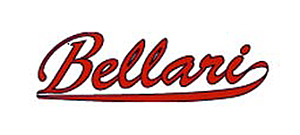 Artikelnummer 1074973
Bellari HA543 Headphone amp
Bellari Headphone Amplifier
The 2019 Bellari HA543 sets a new standard for what is possible in a headphone amp.
You can pay more, but can you get more?
XLR balanced inputs
1/4" and 1/8" headphone outputs
Pass thru (RCA out) that also works when using the XLR inputs
Mute
Power
Enhance feature
One of the biggest issues to consider when buying a headphone amp is how much coloration it has (how much the amp adds to the original music). All amps sound different, generally that difference is called coloration, and some amps have a lot more than others. This is an issue for the end user when deciding what to buy. Do you buy an amp that has a flat response or one that has some kind of sound altering circuit adding coloration to your music? The HA543 addresses and completely solves this paradox. It features the best of both worlds. The HA543 is as flat as flat can be unaltering the original program material keeping it as true as possible. No coloration, no gimmicks nothing just absolute pure reproduction of the original material, and it sounds absolutely amazing with a good pair of headphones. Then, when using the HA543's Enhance switch, coloration circuits are added changing the overall sound characteristics. The end result is an amp that makes the vocals sound more dominant, cymbals much more open and sharpens up the lower frequencies to give the bass very tight detail. It is not an EQ there's a lot more going on than just a simple EQ. It makes the HA543 two headphone amps in one. Want it purist flat? Its got that. Want a headphone amp that has some sound enhancing coloration? No problem.
Headphone amps can cost anywhere from $99 to $1999. It is hard to find honesty in what is a real true improvement in build quality or sound. Reading through the online reviews to get a good idea of what to buy is difficult when it is clear that some reviews are paid for and some reviews are not taking into account the full story, in personal experience or knowledge. What I can tell you honestly, is that the HA543 is hand built in Salt Lake City, UT by people who have been in the industry for a few decades. We have seen it all, from companies selling the equivalent of snake oil and charging outrageously for it, to honest companies that have unfortunately fallen by the wayside.
The Bellari HA543 is a truly remarkable headphone amp. It will bring your set up to the next level, and get you fully addicted to this hobby. While the HA543 is not the least expensive headphone amplifier available it is truly one to own.
Input Impedance: 10K Ohms unbalanced - 20K Balanced
Max Input Level: +14 dBV
Max Gain: 20 dB
Output Power: 326 mW/side, 652 mW/Channel (62 Ohms)
Frequency Response: 3 Hz - 59 kHz +/- 3 db
S/N Ratio: 92 dB
THD: <.008%
IMD: <.008%
Phase Shift (In to Out): less than 10 deg.
Slew Rate: 2 V per microsecond
Crosstalk: - 75 dB
Size: 4.5" x 1.5" x 3"
Headphone impedance: 8 Ohms to 600 Ohms
Stereo XLR balanced inputs
1/4" and 1/8" headphone outputs
Pass thru (RCA out) that also works when using the XLR inputs
Mute, Power switch and Enhance feature