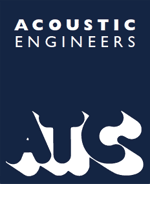 Artikelnummer 1050058
ATC SCM20ASL Pro MK2
Compact very high performance 2-way studio monitor
Compact, high performance 2-way studio monitor utilising ATC's proprietary
Constrained Layer Damping (CLD) bass/mid driver. CLD technology employs a multi-layered composite cone with a central damping layer that effectively reduces the effects of cone break up.The result is a drive unit capable of delivering exceptional clarity, even at high drive levels.
The unique dual suspension topology of ATC's SH25-76 tweeter ensures pistonic motion of the voice coil former without resorting to the use of Ferrofluid, ensuring a more consistent performance over extended periods of time.
Ideally suited to:
- Critical near-field listening applications in all control rooms;
- LCR and surround monitoring in small-to-medium control rooms.
- Compact high performance 2-way studio monitor.
– Surround channels for immersive audio (Auro 3D, Dolby Atmos, DTS-X)
Proprietary ATC 150mm/6˝ CLD Mid/Bass Driver.
Proprietary ATC 25mm/1˝ Dual Suspension Tweeter.
Wide dispersion.
On board ATC built two way 250W Bi-Amp Pack
Heavily damped Aluminium cabinet
6 year warranty