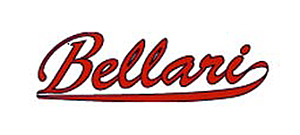 Artikelnummer 1079142
BELLARI PA253 stereoförstärkare 2x50w
Compact stereo power amp with exceptional sound quality - 2x50 Watt
The PA253 is a stereo power amplifier. Connect your preferred input RCA or 3.5mm stereo. Connect a pair of speakers to the outputs. Adjust to your desired level.
The chassis is made in Salt Lake City, UT. The steel sheets are cut, bent, formed and finished all by US labor. After that process the steel is then powder coated to a high gloss red all done by US labor.
We silk-screen the chassis and assemble the PCB's at our Salt Lake City factory. We then flow solder the PCB's, send them to post flow assembly where we
add the fragile components soldering them in by hand. We test the PCB's then send them to mechanical assembly were the PA253 is completed and tested again. The boxes that we use are made in a facility just a few miles from us.
FRONT PANEL
VOLUME: Controls the output level for both channels. 3.5MM INPUT: Same functions as the RCA's on the rear just with a Stereo 3.5 MM (1/8") jack on the front for quick accessibility. POWER: Main power switch for the unit.
REAR PANEL
RIGHT and LEFT OUTPUT: For connection to your speakers. RCA INPUT: Source input (preamp, DAC, Phono Pre or other player). 24 VDC: For connection to the included power supply.
SPECIFICATIONS:
Nominal Output Power 50 watts RMS @ 4 ohms 42 watts RMS @ 8 ohms

Power Stage Gain: 32.6 dB @ 8 ohms 31.4 dB @ 4 ohms

Input Impedance: 10k - 5Hz to 100kHz

Connection Output Impedance: 4 to 8 ohms speakers

Output Impedance: < 0.32 ohms from 20 Hz to 20 kHz (Measured under 8 ohms)

Dampening factor: > 100

Frequency Response: 3Hz to 43kHz

Phase shift: 0 Deg.

Volume Max gain: 33.7 dB no load

THD: .015% @ 1KHz Rise Time: < 0.9 µs Slew Rate: > 20 V/µs, peak-peak

DC Output Voltage: ± 0 mV

Crosstalk: < - 95 dB from 20Hz to 20kHz

S/N Ratio: >100 dB unweighted

PWR: 24 VDC @ 4A (KS100DU)

Size: 14 x 9 x 3,2 cm