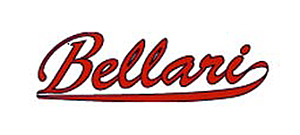 Artikelnummer 1057445
BELLARI MT502 Moving Coil transformer
Stereo moving coil step up transformer
The Bellari MT502 is a stereo, moving coil step up transformer that raises the low level of a moving coil cartridge up to a moving magnet level. Making your moving coil cartridge compatible with your phono preamp.
The MT502 is all hand-built in the USA. The MT502 is as much art as it is sonic perfection.
Moving coil cartridges should be stepped up with transformers to get the best sound quality. The issue with almost all phono preamps that claim they are MM and MC compatible is that most are MM phono preamps that in the MC setting just boost the gain. This can create issues with sound quality. The fact of the matter is, MC cartridges need a transformer to be at their best. If you look at very high end systems, they all use step up transformers.
At Bellari we don't just boost the gain of our phono preamps and then call them MC compatible. We build a proper step-up transformer called the MT502 to truly make your MC cart sound the way it should.