Artikelnummer 1069841
Moog Sound Studio: Mother-32 & DFAM
Bundlen innehåller Mother-32 | Semi-Modular Analog Synthesizer, DFAM | Semi-Modular Analog Percussion Synthesizer, 4-Channel Summing Mixer, 2-Tier Rack Kit + Patch Cable Organizer, Patch och audiokablar, Patchbok och Moog spel och Moog artwork.
Whats in the box?
Mother-32
Mother-32 is an intuitive and expandable semi-modular synthesizer that adds raw analog sound, powerful sequencing, and extensive interconnectivity to any creative, electronic, or modular ecosystem. Mother-32 Excels at: Classic analog bass & leads and powerful step-sequencing with pattern memory.
DFAM
DFAM (Drummer From Another Mother) is a semi-modular analog percussion synthesizer that empowers an expressive hands-on approach to percussive pattern creation. DFAM Excels at: Rich electronic drum patches and organic analog sequencing that breathes.
Personal Stereo Summing Mixer and Instrument Cables
This 4-input analog summing mixer (1/4" IN, 1/8" stereo OUT) features selectable mono or stereo configurations for versatile routing options, and the built-in 3-way power distribution hub supplies power throughout your Moog Sound Studio conveniently from a single power supply. The included instrument cables come in lengths and colors to compliment the system and reduce clutter.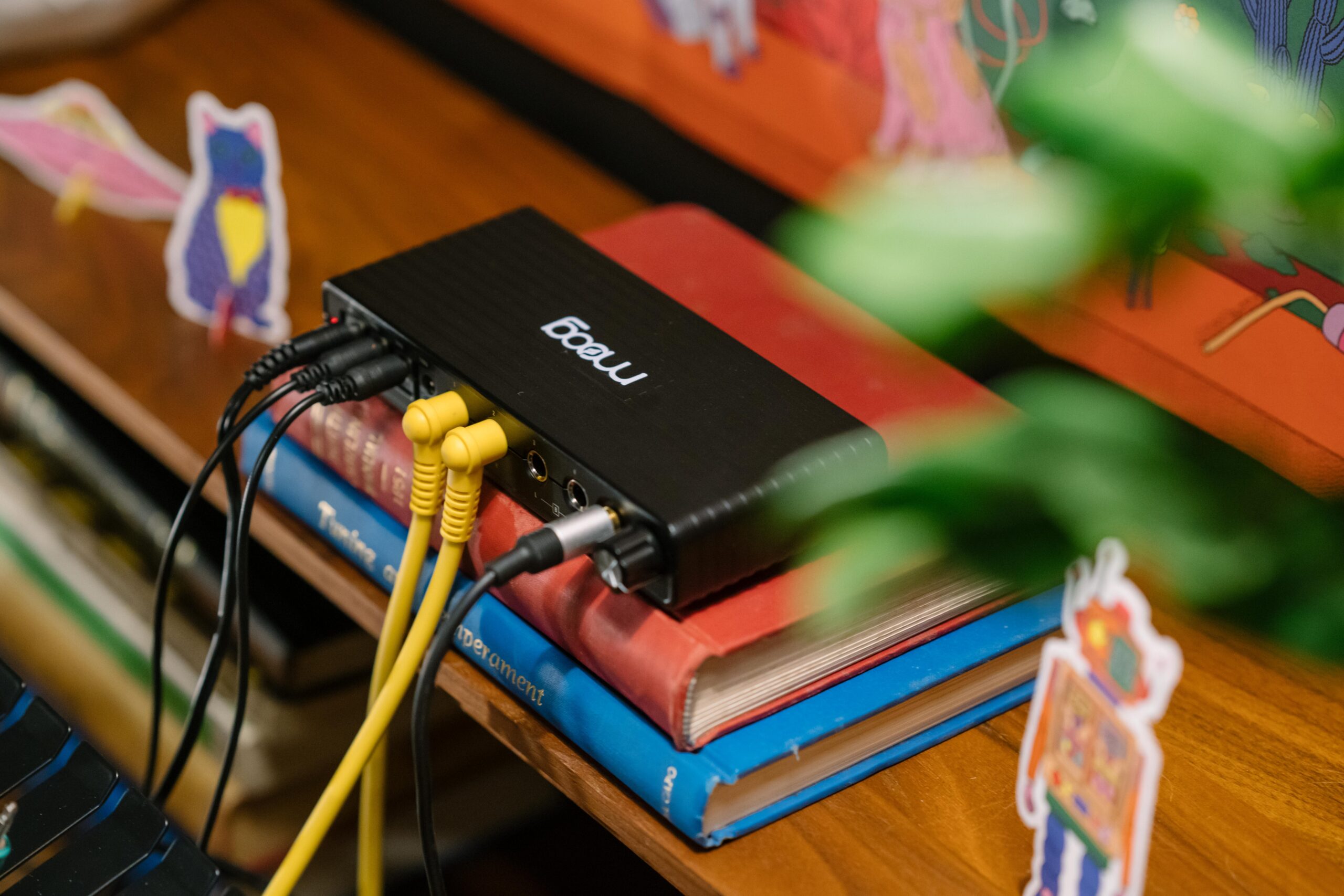 2-Tier Rack Kit
Conveniently stack both synthesizers and the summing mixer together as one connected system to maximize studio space and orient instruments vertically for optimal interconnectivity.
Cable Organizer and Custom Patch Cable Set
The included patch cable organizer connects to the two-tier rack or mounts directly to any wall, keeping patch cables neat and orderly for a hassle-free workflow. A custom set of patch cables has been selected in lengths, colors, and quantities to maximize system patchability.
Guided Exercises, Exploration Games, and Experimental Patch Sheets
Learning synthesis doesn't have to be intimidating! Included games and educational materials allow the player to explore at their own pace while enjoying the journey. Developed with artists who know these instruments best, these detailed and fun exercises are designed to accelerate your synthesis experience by exploring new skills to support your ongoing synthesis practice – A perfect jumping-off-point for beginners or source of inspiration for the seasoned pro.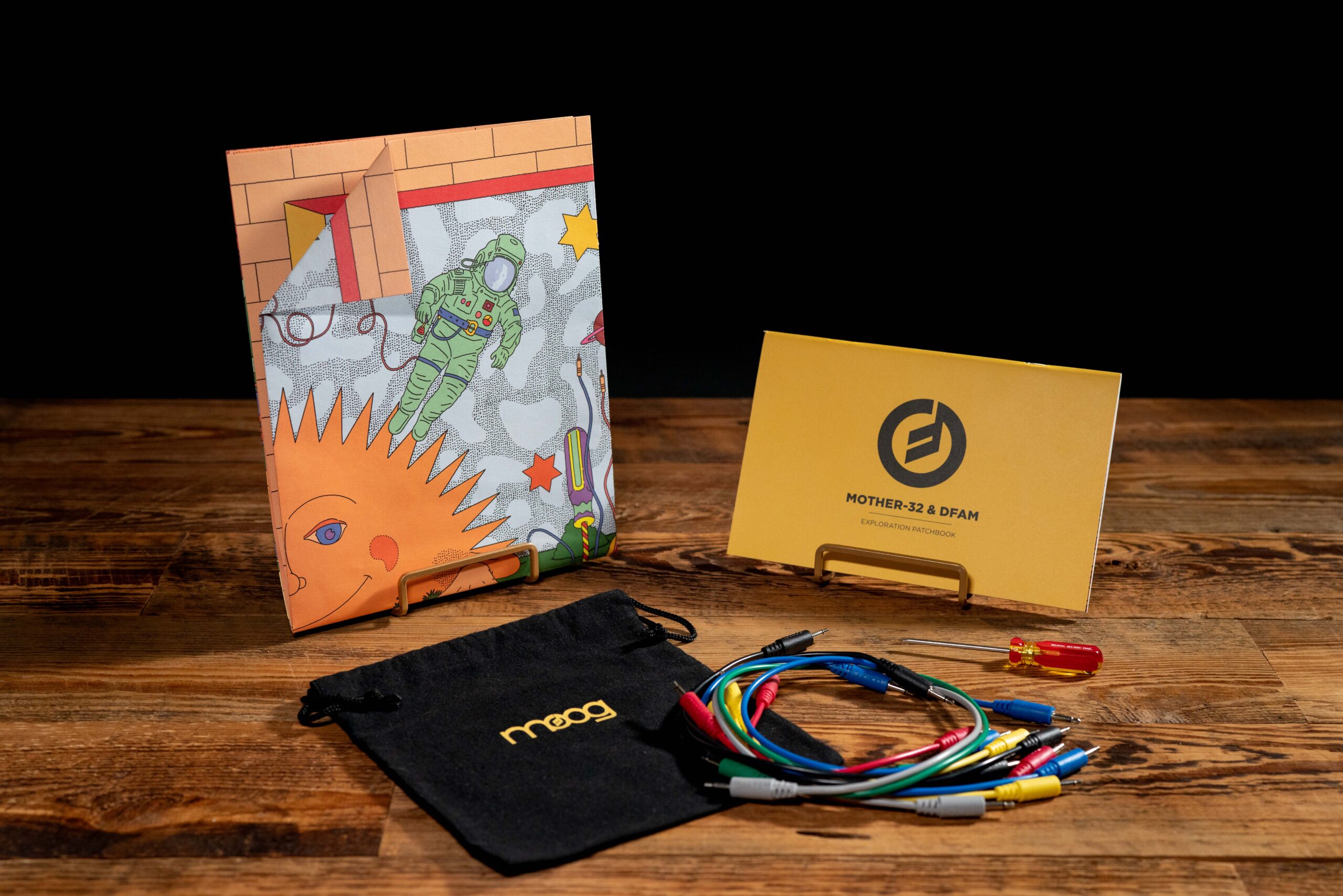 Studio Art
All original artwork, created by Jim Stoten (M32/DFAM) and Philip Lindeman (SUBH/DFAM), has been thoughtfully designed to aid users in the exploration of new imaginative worlds. The characters, poster, and objects that accompany each Moog Sound Studio come together to transform any space into an immersive creative environment.