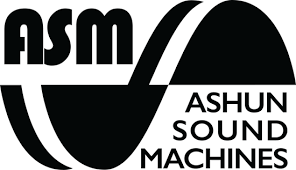 Artikelnummer 1061881
ASM Hydrasynth Keyboard
The HYDRASYNTH keyboard is both a sound designers dream synth as well as a performing musicians ideal.
The sound engine is designed for maximum flexibility. At the same time, we designed the user interface in a way to allow you to edit the patch quickly with a minimal amount of paging and many workflow shortcuts.​
8 Voice Advanced Wavetable synthesis
2 Wavemorphing Oscillators
219 single cycle waveforms
User wavetables - 8 user selectable 'wavelist' per osc to build user wavetables
Every osc and patch can have its own user wavetable
WaveScan parameter for modulating through wavetables.
Keytracking – 0-200%
+/- 3 octave tuning range
1 fixed Wave OSC
219 single cycle waveforms
+/- 3 octave tuning range
Keytracking – 0-200%
Dual Mutators per oscillator
FM – Linear FM

Selectable Modulator source

Built in Sine & Triangle, OSC1, OSC2, OSC3, Mutators A, B, C, D, Noise gen, Ring Mod, External Mod 1&2 input.

WaveStack – Generates 5 detuned waves from input source. Detune amount.
Pulse Width Mod – Adjust pulse width of ALL waveforms.
PWSqueeze – Compresses the center section of the waveform. Differnnt type of PWM
PW-ASM – 8 User adjustable wave squeeze/stretch points.
Hard Sync – gives that classic sync sweep sound.

Selectable Sync input source.

Harmonic Sweep – will scan through the harmonics of the incoming sound.
Dry/Wet mix to blend the original OSC source.
Noise Generator
White, Pink, Brown noise sources
Ring modulator
Selectable input sources

OSC1, OSC2, OSC3, Noise, All Mutator outputs, External Mod ½ in.

Depth control
Sound source mixer
Mix the following sources - OSC1, OSC2, OSC3, Noise, and Ring Mod.
Panning for each source
Filter routing mix
Solos for each source (solo status is saved in the patch)
Two Filters
Series or parallel routing
Filter 1

12 & 24db modern ladder (compensated)
12 & 24db vintage ladder (uncompensated)
Threeler HP, LP
MS20 HP, LP
Low Pass Gate
Vocal filter

Multiple vowel order parameter
Formant parameter

Filter 2

Continuously Variable Lowpass-Band pass-High pass (Oberheim SEM style)