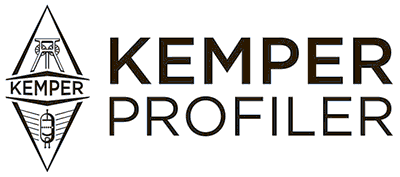 Artikelnummer 1035863
Kemper Profiler Head White
Kemper Profiling Amp har vunnit 2012 MIPA Award för mest innovativa produkt på Musik Messe i Frankfurt!
Kemper Profiling Amp är ett helt nytt och banbrytande koncept för gitarrförstärkning med digital teknik. Kemper anser att varje gitarrist måste kunna överföra sitt personliga signaturljud till en enda "matlåda-format förstärkare" :-) Kemper Profiling Amp fångar ett digitalt ljudavtryck av praktiskt taget alla gitarrförstärkare.
De dagar man kämpar för att reproducera den magiska mikrofonpositionen framför högtalarlådan är över. Nu kan du få en profil för varje kombination av inställningar din rörförstärkarinställning ger. Kemper Profiling Amp erbjuder ett bekvämt och exakt A/B "jämförelseläge" så att du kan vara säker på att alla dina profiler är precis som originalförstärkaren. Om du har använt några stora klingande, välskötta vintage rörförstärkare i studion kan du skapa profiler från dessa förstärkare att använda var som helst, när som helst. Profiler kan kryddas upp med Kemper Profiling Amps effekter, Du sparar varianter med alternativa inställningar, och du kan byta "Cabinet" inom en profil när som helst.
Planerar du turné? Ladda enkelt upp dina profiler från studiosessionen när du spelar live. Istället för att behöva riskera att få en lastbil med sällsynta och ömtåliga vintage-förstärkare till spelningen för att få ditt ljud så kan du nu profilera din förstärkare innan turnén, och bara ta Kemper Profiling Amp med dig på vägen! Kemper Profiling Amp ger dig vad generationer av gitarrister har väntat på: möjligheten att ha vilket ljud som helst, när som helst!!!!
Kemper Profiling Amplifier Black

Features:
Control way beyond the usual
The Amp Definition parameter determines whether the Profile leans more towards a vintage or modern character. Increase this parameter to intensify the touch response of the virtual tubes.
Power Sagging: this parameter lets the tubes breathe with your playing; damped strings will have more " chug," and clean, picked notes will cut through better when you reduce your playing volume.
The Pick parameter controls the attack of your pick independently of the gain setting,_ even through heavy distortion. This innovative parameter lets you decouple your pick sound from the natural compression of the distorting tubes and cut right through the mix.
The Amp Compressor will sustain the clean guitar when you play soft, but lets the distorted sound through, unprocessed, when you revert back to normal playing volume.
The Cabinet Voicing parameters give you access to the guts and the character of the cabinet. You can change the size of your virtual cabinet, tune the bass resonance or control the tonal character in an creative way.
The Archive The Kemper Profiling Amplifier makes it easy for you to share your personal library with other users. Rigs and Profiles are small files which include your name and numerous other details which can be used to filter and search for a specific rig. You can then exchange profiles either through the official Kemper-Amplifier website profile exchange, emails, or other online forums and services. The Profiler is equipped with intuitive search and filter functions allowing you to maintain a great overview of the growing library of custom profiles and rigs from around the globe.