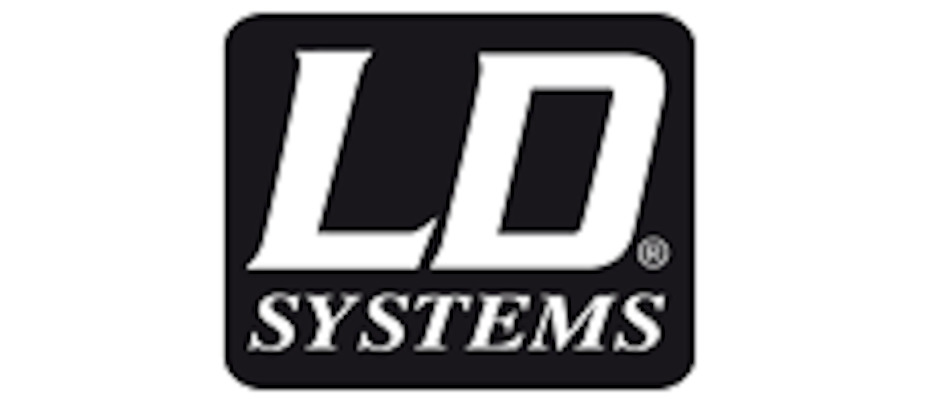 Curv-500
Artikelnummer 1051973
LD Systems CURV 500 PS
Portabelt Aktivt Array System
The first truly portable array, the compact CURV 500 is fully scalable with up to four interlocking aluminium unibody satellites operating on a SmartLink® plug and play adapter. Measuring 12 x 12 cm only, the array elements feature LD Systems' WaveAhead® technology with single 4" and triple 1" drivers each for high definition audio with powerful punch and superb balance.
The ported 10" subwoofer base includes the CURV 500's class D amplification with limiter, short circuit, thermal and overcurrent protection and a 4-channel mixer with 16 digital effect presets and Bluetooth® technology. It sports comprehensive connectivity on combo and speakON compatible connectors, 4 digital system presets, an M20 pole mount and 3 ergonomic handles for easy portability. Available in 3 sets for both live and installed sound applications LD Systems' lightweight CURV 500 provides extended vertical and horizontal coverage and impressive all-in-one convenience.
CURV 500 PS:Delivering 920 watts RMS and a peak SPL of 134 dB the CURV 500 Power Set includes 2 SmartLink® adapters plus 2 loudspeaker poles and cables.
Type: Portable Array System
Rated System Power (RMS): 920 W
Number of Array Satellites: 8
Number of Smartlink® Adapters: 2
Number of Subwoofers: 2
Max. SPL (continuous): 128 dB
Max. SPL (peak): 134 dB
Subwoofer: 10" bass reflex
Satellite: MF: 1 x 4" / HF: 3 x 1" with WaveAhead® Technology / 16 ohms
Frequency response: 47 Hz - 20 kHz
Dispersion (H x V): 110° horizontal, 10° vertical per satellite
Amplifi cation: Class D
Power Output (RMS/Peak): Subwoofer: 300 W / 1200 W, Array Satellites: 2 x 160 W / 2 x 640 W ; Subwoofer Extension: 300 W / 1200 W
Protection: DSP based multiband-limiter, Short Circuit, Overheating, Over-current
Subwoofer Features: 4 channel mixer, Bluetooth®, 16 DFX Presets, 4 System DSP Presets, threaded M20 fl ange, 3 ergonomic handels
Subwoofer Controls: Input Level (Ch1-4), Hi-Z, Hi/Low EQ (Ch1-2), DFX (Ch1-2), DFX Presets, DSP Presets, Blutetooth Link, Mono/Stereo, Sub Level, Main Level
Subwoofer Indicators: Signal, Limit, Bluetooth®, Power
Subwoofer Connectors: 1x Mic/Hi-Z (XLR/6,3mm Jack Combo), 1x Mic (XLR/6,3mm Jack Combo), 2x Line (XLR/6,3mm Jack Combo), 3,5mm Jack, 2 x Array Satellite Out (Speakon compatible), Line Out (XLR), System Out (5-pin XLR)
Subwoofer Material: Plywood
Subwoofer Surface: PA Painting
Array Satellite Features: WaveAhead® Technology, internal crossover, metal grille
Array Satellite Material: Diecast Aluminium
Array Satellite Surface: Powder coating
Smartlink® Adapter Features: dual 16 mm fl ange, 2x M6 thread for optional wall mount
Smartlink® Adapter Connectors: 1x Speakon compatible, 1x Phoenix
Smartlink® Adapter Material: Diecast Aluminium
Smartlink® Adapter Surface: Powder coating
Subwoofer Dimensions (W x H x D): 325 x 383 x 491 mm
Array Satellite Dimensions (W x H x D): 122 x 122 x 122 mm
Smartlink® Adapter Dimensions (W x H x D): 122 x 57 x 122 mm
Subwoofer Weight: 16.5 kg
Array Satellite Weight: 1.7 kg
Smartlink® Adapter Weight: 0.6 kg