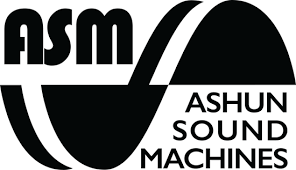 Artikelnummer 1072758
ASM Hydrasynth Deluxe
The HYDRASYNTH DELUXE is the flagship Hydrasynth, offering a dual sound engine setup and the largest ASM PolyTouch® polyphonic aftertouch keybed to date. The user interface is designed with the utmost attention to detail and offers a rapid workflow
Dual Sound Engines
The HYDRASYNTH DELUXE offers 16 voices of polyphony in SINGLE mode, that can be split into two completely separate 8 voice sound engines in MULTI mode.
The two MULTI modes for separate sound engine operation includes KEYSPLIT which creates classic keyboard splitting between two patches, and DUAL which enables layering of two patches over the whole keyboard.
​A dedicated balance knob for direct adjustment of the mix between LOWER and UPPER parts of the MULTI patch is available on the panel, as well as separate stereo audio outputs and MIDI channel assignments for true bi-timbral operation.
2 Wavemorphing Oscillators
219 single cycle waveforms
User wavetables - 8 user selectable 'wavelist' per osc to build user wavetables
Every osc and patch can have its own user wavetable
WaveScan parameter for modulating through wavetables.
Keytracking – 0-200%
+/- 3 octave tuning range
1 fixed Wave OSC
219 single cycle waveforms
+/- 3 octave tuning range
Keytracking – 0-200%
Dual Mutators per oscillator
FM – Linear FM

Selectable Modulator source

Built in Sine & Triangle, OSC1, OSC2, OSC3, Mutators A, B, C, D, Noise gen, Ring Mod, External Mod 1&2 input.

WaveStack – Generates 5 detuned waves from input source. Detune amount.
Pulse Width Mod – Adjust pulse width of ALL waveforms.
PWSqueeze – Compresses the center section of the waveform. Differnnt type of PWM
PW-ASM – 8 User adjustable wave squeeze/stretch points.
Hard Sync – gives that classic sync sweep sound.

Selectable Sync input source.

Harmonic Sweep – will scan through the harmonics of the incoming sound.
Dry/Wet mix to blend the original OSC source.
Noise Generator
White, Pink, Brown noise sources
Ring modulator
Selectable input sources

OSC1, OSC2, OSC3, Noise, All Mutator outputs, External Mod ½ in.

Depth control
Sound source mixer
Mix the following sources - OSC1, OSC2, OSC3, Noise, and Ring Mod.
Panning for each source
Filter routing mix
Solos for each source (solo status is saved in the patch)
Two Filters
Series or parallel routing
Filter 1

12 & 24db modern ladder (compensated)
12 & 24db vintage ladder (uncompensated)
Threeler HP, LP
MS20 HP, LP
Low Pass Gate
Vocal filter

Multiple vowel order parameter
Formant parameter

Filter 2

Continuously Variable Lowpass-Band pass-High pass (Oberheim SEM style)