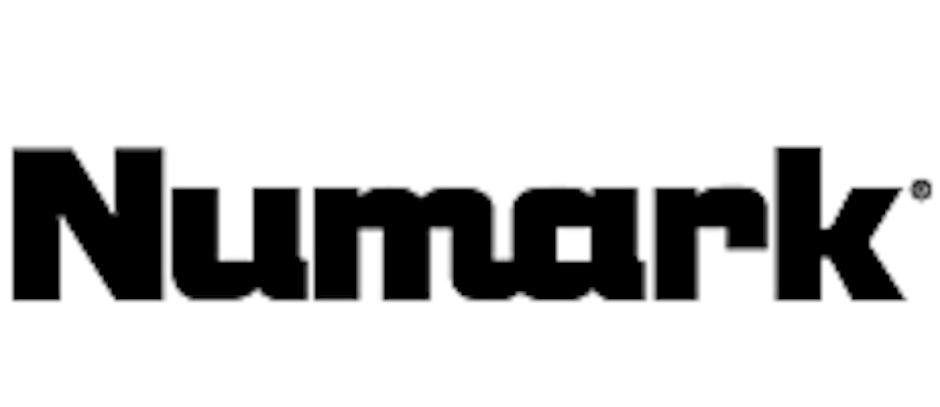 Numark Controllers
Numark Party Mix Pro DJ Controller
DJ Controller With Built-In Sound Reactive Light Show and rechargeable Long-Life Battery Speaker
Artikelnummer 1059644
The Fun Never Stops With Party Mix Pro!
Ever wondered whether you could be the next Superstar DJ?
Now is the perfect time to find out! Introducing Party Mix Pro, the ultimate allin-one DJ controller, perfect for playing at home, in your backyard, at the beach or at a sun-setting barbecue. Party Mix Pro is a sure-fire way to liven up your next gathering with its easy-to-use controls, ultra-portable form-factor, rich, room-filling sound and sound-reactive lighting that moves to the beat and transforms any space with a truly dazzling light display! Make any space a party place and guarantee your next party is an unforgettable experience with Party Mix Pro!
Everything You Need
Party Mix Pro is the ultimate all-in-one DJ solution that turns your standard playlist into a fully-fledged DJ set with its powerful speaker, beat-synched lights, and full DJ control arsenal. Instantly plug in your preferred device (iPhone, iPad, iPod touch, or laptop) and install the included software to start the party! Looking to take your DJ'ing mobile? Party Mix Pro includes a telescoping handle and wheels, so you can take the party with you wherever you go!
Mix Perfection
Mix, blend and create the perfect mood with this powerful 2-channel DJ controller. Take total command of your setlist with two decks and a crossfader to blend/ scratch your music; control your EQ with dedicated treble, bass, channel gain and master gain controls; connect headphones for perfectly cue'ing your next tracks via the dedicated 1/8-inch headphone output; you can even make announcements via the mic input (microphone not included) – whatever your DJ'ing demands, Numark has you covered!
Connectivity Covered
Steaming music from your portable devices shouldn't be a chore! With Party Mix Pro, seamlessly connect your tablets, smartphones and more via easy-pair Bluetooth and enjoy your ultimate party playlist late into the night. No Bluetooth? No Problem? Party Mix Pro includes an 1/8-inch aux input, perfect for non-Bluetooth devices including CD players, cassette players and more. You can even connect Party Mix Pro to other systems via the conveniently located Link output for a truly immersive listening experience.
DJ like a Pro!
You are going to love having all the professional DJ features that come with Party Mix Pro. Each deck is ready with four easily-accessible Performance Pads that can be used to set Cue Points, Looping, Sound Effects and the on-board Sampler! Whatever your next set demands, you can be sure you have all the right tools for the job with Party Mix Pro.
Dazzling Light Display
Make your next party unforgettable! Choose from 16 different lighting modes and watch the built-in lights sync to your music, flashing from the grille of the Party Mix Pro. Don't let your next party be just another party, with Party Mix Pro creating the perfect subtle ambience or adding a dynamic flair to your next gathering couldn't be simpler!
Apps Included
At Numark, we know your need the right tools for the job! That's why Party Mix Pro comes with Virtual DJ LE software to play music from your Mac or PC laptop. You can even connect it to your iOS devices with DJ Player Pro. So, what are you waiting for? Whether you are looking to enter the world of DJ'ing or simply looking to add something extra-special to your next party – think Party Mix Pro!
Features
The optional djay Pro software is available for purchase and is the first DJ software that integrates with Spotify, giving you instant access to millions of songs. Spotify integration in djay includes all of your existing playlists, starred and saved songs, powerful search capabilities, charts, browse, and Match for intelligent song recommendations. A Spotify Premium is also required.
DJ Like A Pro | Full-featured DJ control system complete with 2-decks, pitch controls, play/pause/sync/cue buttons, crossfader, 2-band channel EQs, track browsing facilities, monitoring controls, channel gain controls and 8 performance pads
Electrifying Light Display | Choose from 16 different lighting modes and watch the built-in lights sync to your music, flashing from the grille of the Party Mix Pro
Connectivity Covered | Seamlessly connect and send your music via easy-pair to Party Mix Pro from any Bluetooth-enabled device. No Bluetooth? No Problem - A 1/8-inch (3.5mm) aux input is also included for non-Bluetooth devices as well as a microphone input and headphone input!
Room Filling Sound & Long-Life Battery | 80W of power fused with an 8-inch woofer and 3-inch tweeter guarantees to get your party moving; Rechargeable battery with charge indicator provides up to 12 hours of pristine cordless sound
Apps Included | Virtual DJ LE software to play music from your Mac or PC laptop. You can even connect it to your iOS devices with DJ Player Pro! (Requires USB camera adapter, not included)
Connections
1 ¼" (6.35mm) TS input
1 1/8" (3.5mm) TRS/stereo input
1 1/8" (3.5mm) TRS/ stereo headphone output
1 1/8" (3.5mm) TRS/stereo link output
1 USB charge port 1 USB port, Type B
1 IEC AC power connection
Output Power 80W (peak) Tweeter 3" (76mm) Woofer 8" (203mm)
Bluetooth Profile A2DP Range Up to 98ft./30m Frequency Band 2402-2480 MHz RF Power Class 1:
Battery Life Up to 10 hours when fully charged
Charge Port USB; +5 V, 1 A
Dimensions 381 x 329 x 460mm
Weight 12.5kg